According to the 2010 report by USA Commercial Data, [highlight bg="#fdc214″ color="#1b1612″]the cosmetics and personal care industry in Turkey is a $2.25b market.[/highlight] In 2012, we can speak of higher figures.
Cosmetics sector enjoys customer loyalty. Considering how hard it is to sway a consumer's habits in personal care products, the spending patterns are highly predictable. The only question is when and where the product will sell. In that case, why is that this sector, which seems so suitable to online shopping, is having a hard time reflecting its growth to online sales?
The case of StrawberryNET.com
The worldwide online discount beauty store StrawberryNET.com achieved roaring success in Turkey with high customer satisfaction, and made a case for online engagement in cosmetics. Following the revision of the tariff laws that banned the import of cosmetics and dietary supplements bought online to Turkey, websites like StrawberryNET.com ceased shipments to Turkey. The company has not been shipping to Turkey since May 2011.
StrawberryNET.com, in response our inquiry, reported they sell to over 200 countries and offer the widest product range in the world. "Thousands of customers stop by our site daily. Turkey is a modern country that leads numerous advances. We rest assured that revisions that protect the rights of the Turkish consumers are underway. Because online cosmetics, like other markets, will be propelled forward with technological advances."
The artificially fettered success of StrawberryNET.com turned into an opportunity for the Turkish cosmetics industry with a potential volume of billions of dollars. [highlight bg="#fdc214″ color="#1b1612″]After all, online shopping is an ever-rising trend in Turkey.
High fidelity, low volume
As noted, cosmetics come with high customer loyalty. Once the consumers are hooked on a product or a brand, they seek to make the same purchase over and over. The consumer knows its preference. That only leaves behind the purchasing decision. This looks like an ideal online shopping scenario. Yet, according to the research made by TNS and Google, titled "CPG / Retail: 'Understanding the Consumer Purchase Journey' – Turkey," the purchase of cosmetics takes place offline. 79% of internet users shop for cosmetic and personal care products offline.
Such numbers, in an industry that seems like it would lend itself to online shopping easily, come with many questions. Why are the numbers low? What can increase sales?
Nedim Tuğ, the managing partner of Derinmor.com which is supplied by Sevil Parfümeri, claims that, save for last year, no retailer has taken online shopping seriously. According to Tuğ, most of the chains have failed to go online, or offer a large enough product range. The online stores, on the other hand, tend to compete on price only, and especially among a specific subset of fragrance.
High customer expectation
Nedim Tuğ notes that, despite the fact that selective products by their nature come prepackaged under distributor warranty, customers are familiar with their skin products like foundations or mascaras through daily use, and all this makes for easy salability, this is still a sector with high customer expectation.
"Familiar cosmetic products like certain fragrances are relatively easy to sell, but a new scent, skin care or make-up product is quite the opposite. Internet demands that customers buy without testing the product, getting personal recommendations, or without skin testing. Additionally, larger issues like undeveloped online shopping habits, prejudices, and lack of detailed information in every product make internet sales especially hard."
Trust is still an issue in online shopping
Balerin.com CEO Ahmet H. Maraşlı agrees with Tuğ and adds: "Unfortunately cosmetics sold online come with the risk of being smuggled or fake. Accordingly, a customer who has an unpleasant experience in an e-merchant refrains from shopping online in that category again. This creates a need for sites that sell 100% brand name and original products like Balerin.com. All of us should act together to show Turkish internet users that it is possible to safely shop for cosmetic and personal care products online."
Customer loyalty is important in every market and equally hard to achieve. According to Maraşlı, it may even be harder for cosmetics. For example, in this business it is impossible to return a product with open packaging, because the same product cannot be sold to someone else. However, internet shoppers are used to return a purchase they are not satisfied with. This creates a tension between the company and the consumer. "As Balerin.com, we are deeply concerned about customer satisfaction and do our best to bend this rule. We try to resolve every dispute to the best of our ability even when it results in financial losses for our company. Still, this rule is generally firmer in the cosmetic e-commerce sector."
There is another conclusion to be drawn from "CPG / Retail: 'Understanding the Consumer Purchase Journey' – Turkey." According to the study, 43% of the shoppers expressed high likelihood to purchase personal care or cosmetic products online. Maraşlı says this is the highest percentage among all the sectors. Clothing and accessories come in second with 38%. This stands to show that if the aforementioned trust and loyalty issues can be resolved, there is great opportunity in online cosmetics and personal care sector.
We operate in B2B as well as B2C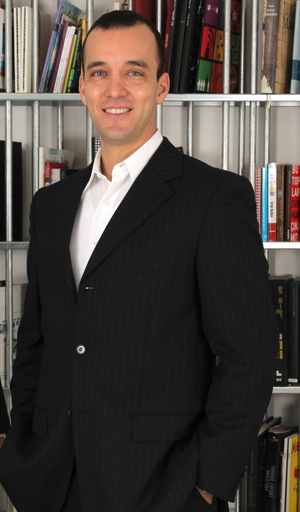 Ahmet H. Maraşlı, CEO, Balerin.com
Cosmetics and personal care sector comes with many opportunities regarding online shopping. Accordingly, if you take a look at the number of e-commerce verticals operating in the cosmetics industry, you will notice the level of the potential in the market. [highlight bg="#fdc214″ color="#1b1612″]According to the 2010 values, cosmetics and personal care industry is a $2.25b market in Turkey.[/highlight] Turkey's average spending in this market is about 1/10of other European countries. It is a growing market and there is much to be done. Considering how rapidly online shopping is developing in Turkey and how much more it will grow with the younger generation, we can speak of a developing cosmetics and personal care market.
"Male ratio is quite high"
As Balerin.com, we operate beyond the B2C market through which we reach the end user, and operate in B2B as well, supplying over 50 sites with original products. In this manner, we believe we play an important role in the development of online cosmetics shopping. Our daily visitor numbers depend on campaigns and holidays. There have been many days in which we surpassed 30-40k visitors. Interestingly, based on the profiles, the male ratio is quite high; however, women are still our target audience.
[highlight bg="#fdc214″ color="#1b1612″]In Balerin.com, we offer over 10,000 products under 10 main categories. [/highlight]These include well-known brands like Bulgari, Calvin Klein, Dolce Gabbana, Giorgio Armani, Burberry, Diesel, Estee Lauder, L'Oreal, Max Factor, and Maybelline.
Mainly, the interest focuses on fragrance, make-up, and skin care. What distinguishes Balerin.com is our selection that comprises what might be called "mass products," i.e., daily products like shampoo, lotion, hair dye, soap, etc. Again, we offer original brand name products in this category.
[heading style="1″]Cosmetics are amongst the top products in online retail shopping[/heading]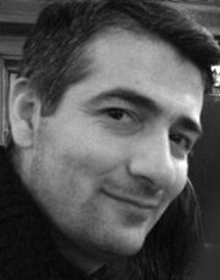 Nedim Tuğ, Managing Partner, Derinmor.com
Derinmor.com has high cosmetics sales. This is because of our history as one of the oldest cosmetic retailers online and our wide product range. We are supplied by Sevil Parfümeri since 2004.
[highlight bg="#fdc214″ color="#1b1612″]It is possible to say that cosmetics are amongst the top products in online retail shopping.[/highlight] Cosmetics come in two varieties: low-ticket, high volume items under the mass products category, and high-ticket, luxurious special care items in the selective group. In online shopping, the selective group comes first, especially fragrances.
We have loyal, regular customers, consisting mainly of female shoppers. They choose Derinmor.com because we offer high quality service, have a consistent and unyielding stance, are trustworthy in solving problems, and offer the latest products.
"Growing sales are in make-up and skin care"
[highlight bg="#fdc214″ color="#1b1612″]We sell approximately 5,000 cosmetics products monthly, and until recently, fragrances held the lead.[/highlight] However, fragrances cannot grow due to deal sites offering popular products obtained through unofficial distributors at ridiculously low prices, and the proliferation of online verticals in fragrances. The growing sales are in make-up and skin care, and in summer, body care and sunscreens.
This report by Fulya Çimen, originally published in sosyalmedya.co in Turkish, is adapted into English by Süleyman Okan.