The digital revolution makes it increasingly easy for brands to reach their target audience. It is possible today to see and measure which half of your money spent on advertising is wasted. Startups that take advantage of this aspect of the digital world come about often; and the personalization of the internet takes the lead. The industry agrees that very soon the internet will know us better and shape according to our needs and expectations. Online advertising makes the most of these developments.
Struq, a London-based company specializing in personalized ads, entered the Turkish market a few months ago. Struq founder and CEO Sam Barnett told us all about the world of personalized advertising.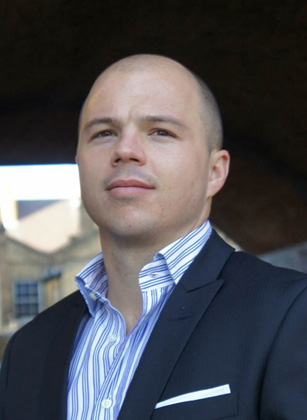 Mr.Barnett, can you talk about yourself and Struq.
Gladly. I founded Struq in 2008 as I strongly believed that there had to be a better way for marketers to engage with their customers online. Marketers needed solutions which persuaded their customers in a truly-relevant way which would, in turn, bring unprecedented ROIs.
We're now offering our True Ad Personalization solution in 17 countries with offices in New York and London.
How does Struq work exactly?
Our technology creates truly personalized ads in real time. Each ad has individual content, messaging, calls to action and products tailored to individual shoppers based on where they are in the purchase journey. This means that a shopper who visited your site last week, a shopper who bought from your site yesterday, or a shopper who bought from you 4 months ago would all receive very different ads. These highly-relevant ads increase performance and also provide a much-better customer experience which is crucial for marketers.
We have our solution for large clients and last month we launched Struq Pro, our SME offering.  It's an easy-to-use portal which allows marketers to create and schedule their own ads in minutes, and gives them control over their campaigns. We're very excited by the initial feedback we've received from marketers.
What makes your technology different than your competitors? Can we say that Struq is a vertical re-targeting service?
Our technology is different in a number of ways. We're the only company to provide True Ad Personalization, tailoring ads to individual shoppers based on where they are in their purchase journey. In addition we offer our clients:
Full control over their campaigns so that they can manage their customers' experience and align their Struq activity with their other marketing channels
Transparency about campaign such as the publisher sites their ads have run on which is really useful for marketers to use in their wider marketing activity
Unmatched performance from a combination of industry-leading features like multiple ad formats and best-in-class bid optimization.
Do you focus on specific sectors?
We have expert account managers in six sectors however we can offer solutions for any client. A good rule of thumb is that if Adwords works for you, Struq will.
We know that people visit different web sites before they purchase. Can we say that Struq helps users to give quick decisions?
You can certainly say that Struq helps shoppers to make quick decisions but that is only a small part of the story. A truly-relevant ad delivers marketer objectives in the following ways:
Increasing their conversions by keeping their brands front of mind
Increasing the value of their shoppers by up-selling, cross-selling and reactivating shoppers who haven't purchased for a time
Bringing targeted, new prospects to their site
Overall, it's an extremely powerful tool in a marketer's toolkit which delivers against multiple objectives.
We know that you get an investment around 9 mio $. How did you achieve this?
To secure the investment I convinced our investors of Struq's superior technology, our vision and of the senior management's ability to scale the business. We've hired some real heavyweights in the past year which certainly helped in proving our case.
You entered the Turkish market now. What do you know about Turkey's internet journey and our e-commerce market?
We're very excited to be a part of this market and have hired dedicated resource to work with marketing specialists in Turkey.
Specifically regarding the internet journey, we've found that every market we have entered is different. The beauty of our technology is that it works to the individual shopper regardless of the market. So we may see different wide trends but our technology works within them, taking a purely scientific approach, learning and optimising as more data is collected.
Social media is the new era of internet and it changes the dynamics of search advertising. Is social media helping your business?
The rise of social media has significantly changed marketing.  It makes perfect sense to reach shoppers through these channels which is why we have new formats for sites such as You Tube and Facebook and why we will continue to innovate in this area.
Where is the online advertising going?
In the past few years there has been a fundamental shift in how online content is consumed. People now expect a personalized experience when they go online, and advertisers can only attract shoppers' attention if they deliver marketing messages which are useful and which fit in this personalized world. The time for broadcast messaging is running out and I expect to see more and more marketers seeking solutions which harness the granular buying power of RTB alongside detailed use of big data, with the consumer being the first point of consideration, not the medium.
Thank you for this interview. Is there anything you want to add to?
No other than to thank you for this opportunity as well as to express our excitement to be a part of the fast-growing Turkish market.
This article by Bahadır Atasoy, originally published in sosyalmedya.co in Turkish, is adapted into English by Süleyman Okan.